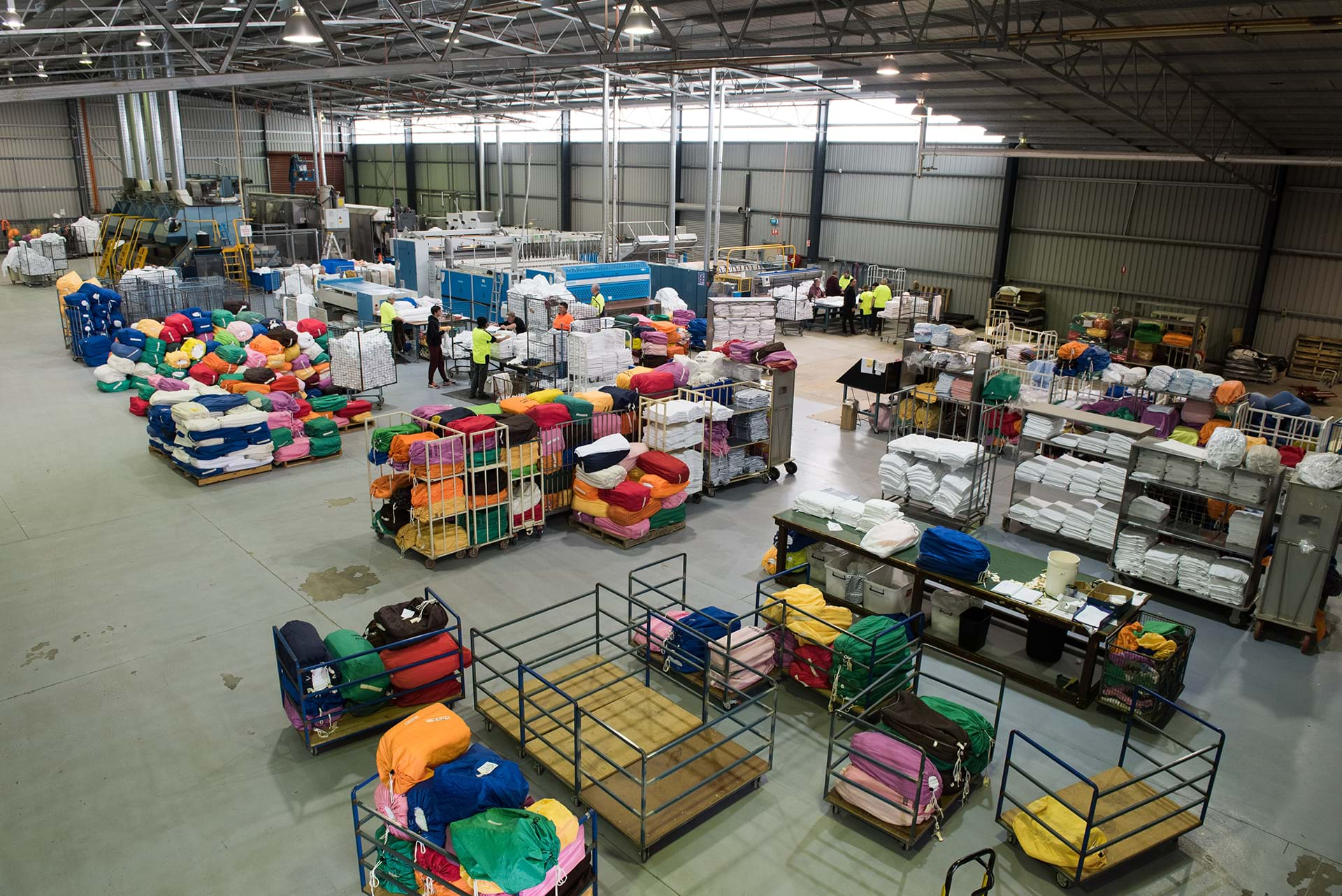 McCallum Linen (formerly the Coronet Laundry) is a quality driven business that provides a full commercial laundering linen service to hospitality and tourism businesses. We provide services throughout Ballarat and surrounding districts.
We are experienced in laundering all linen types. This includes toweling, tablecloths, serviettes, pillowslips, tea towels, massage sheets, gowns and robes.
McCallum Linen is a commercial business operation of McCallum Disability Services Inc. McCallum has a longstanding reputation as a quality provider of supports for people with a disability. In our commercial operations we aim for 100% customer satisfaction and employ innovative and hygienic cleaning solutions. Our service includes pick up and delivery and we aim for 24 hour fulfilment of all orders.