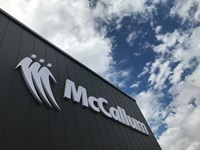 Working With McCallum
McCallum employs approximately 520 employees throughout our Ballarat and St Arnaud operations.
We offer a wide range of employment opportunities in direct disability support as well as in Support Coordination and our corporate support office in finance, People & Culture, quality and administration.
Purpose: We partner with our customers to create their best life.
Our Vision: To fulfil the unmet support needs of our community and enrich lives every day.
How do we do this?
We are a values driven organisation with equity, integrity and respect at the heart of what we do. We work collaboratively, practice excellence and take accountability for our work. To join us in our team, you will also need to share these values.
At McCallum we support a culture where individuals of any background feel included and confident bringing their whole selves to work. We are happy to working flexibly with people who put our customers at the heart of what they do.
If you would like to hear what it's like to work for McCallum please watch the below video of our recent Disability Support Work - Information Session on Facebook.
This video covers the following information
What it's likes to work in the disability sector?
Why work at McCallum?
What makes a great support worker?
How to apply to work at McCallum.
Direct interviews with our support workers and customers
NDIS Worker Screening Check
As at 1 February 2021, all employees joining McCallum will need to hold an NDIS Worker Screening check.
Victoria has a 'no check, no start' policy in place so we require all applicants who are applying for direct support roles at McCallum to hold a NDIS Worker Screening Check before they start work with us. If you do not have a check and you are the successful applicant you will need to apply for a check on the Service Victoria website. The check can take up to 3 weeks to process and will be valid for 5 years.
To get more information and to apply for the check please visit https://www.service.vic.gov.au/services/national-disability-insurance-scheme
Job Opportunities
To find out what opportunities we currently have at McCallum please click the links below
Recruitment Privacy Statement
McCallum will collect information during the recruitment process in line with our Recruitment Privacy Statement. Please click the link below to read more on what information we collect and how it is used.